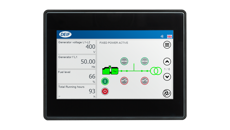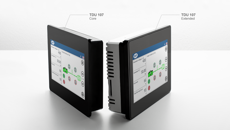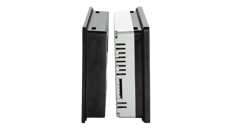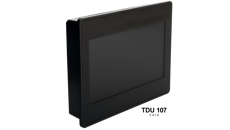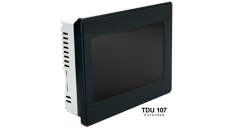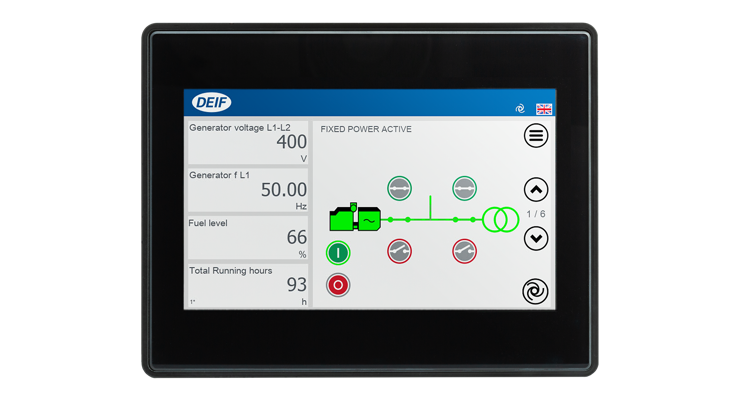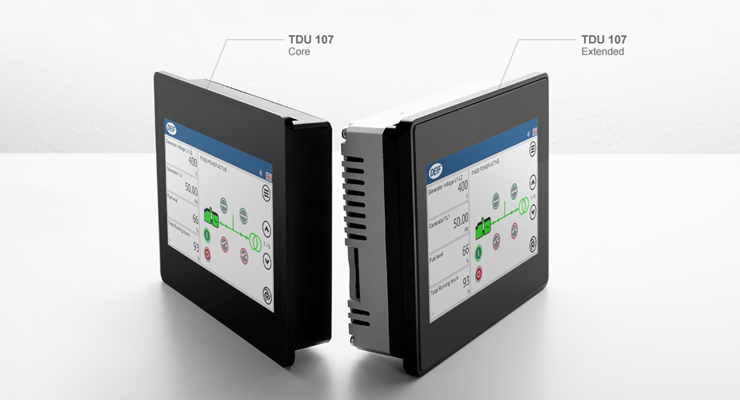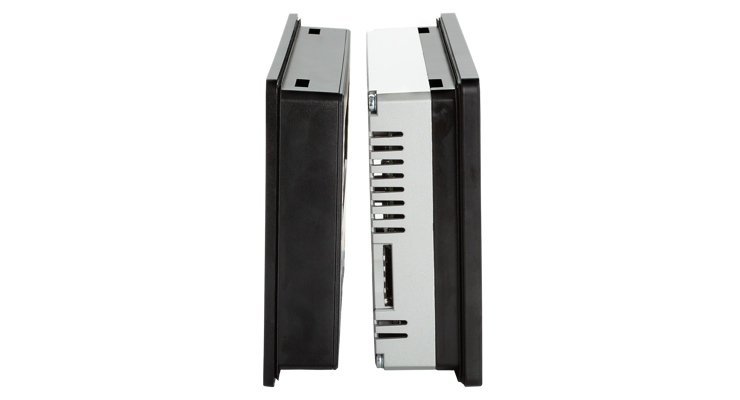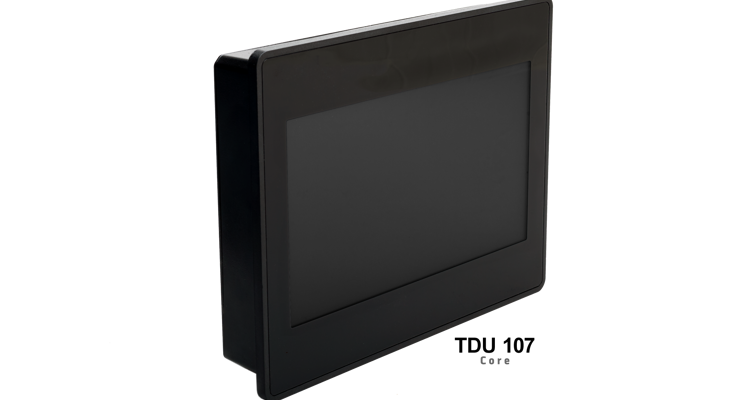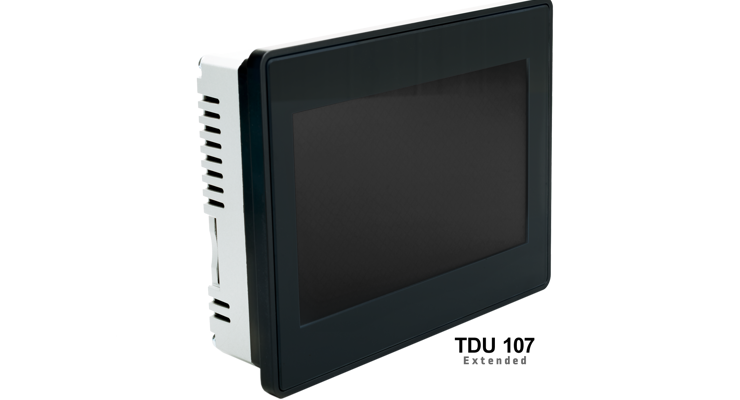 The DEIF TDU series provides easy plug & play control of our controllers and provides extensive monitoring and control of entire power management plants. The intuitive icons and commands shown on the high-quality touch screen are easily readable, even at sharp angles, and allow supervision and control in real time. All TDU models provide Tier 4 Final/Stage V support.
Five models cover all control needs
The TDU series includes five models: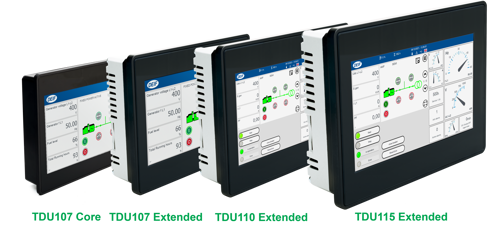 TDU 107 Core: With a plastic housing and a resistive 7" touch screen, the TDU 107 Core is recommended for indoor applications only. It can be used from 0 to 50 degrees Celsius (°C), and you can easily connect it to the AGC-4 Mk II using the built-in Ethernet port. The TDU 107 Core combines an HMI display and 6 AOPs (Additional Operator Panels) on one device, providing fast access and configurable instrument pages.


TDU 107 Extended: The TDU 107 Extended adds a metal housing and a capacitive 7" touch screen with a glass front to the TDU 107 Core. It is suitable for both indoor and outdoor applications and offers an extended operating range, from -20 to 60 degrees Celsius (°C). It has two bridged Ethernet ports and supports VNC connections so you can access it remotely using the free TightVNC Viewer cross-platform remote control software.


TDU 110 Extended: The TDU 110 offers the same features as the TDU 107 Extended with a 10" screen that gives you more control and customisation options. In addition to the control pane found on the TDU 107, the TDU 110 gives you two fully programmable panes: the operator pane where controller actions are literally just one touch away, and the readout pane which can show any reading that the AGC-4 Mk II receives. Readings can be displayed using meters, text, and digital values.


TDU 115 Extended: A larger screen gives you more control options in one place, and the 15" screen on the TDU 115 gives you room for all the information you need. You can see more readouts in a single on-screen view than on the TDU 110, and system supervision information is clearer and easier to navigate. Apart from the screen size, the TDU 115 offers the same features as the TDU 110.


TDU Supervision: The TDU Supervision helps you reinvent plant management with extensive monitoring and control features for entire DEIF power management plants and individual assets. For more information, click here.
Fast configuration and commissioning
With the TDU 110 and TDU 115, you do not have to bother with PC tools, licenses, and drivers, or spend hours searching for the right wiring. You can quickly change the configuration or redesign the display with on-screen widgets similar to those found on your smartphone. The display is password protected so that only authorised users can carry out changes.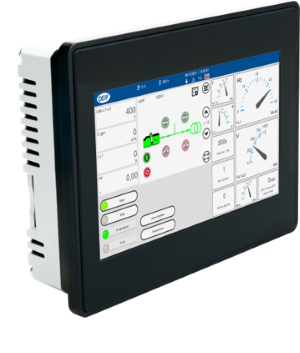 When you are happy with your configuration, you can export it to a USB drive from the TDU and import it to other TDUs, shortening commissioning times.
Simplifying your operator panel
The three panes on the TDU 110 and TDU 115 displays let you simplify your operator panel by replacing physical meters, buttons, and LEDs with on-screen controls, limiting the amount of wiring and reducing clutter. If you need to reconfigure your operator panel, you no longer need to cut holes, install controls, and run wiring. Reconfiguration can be done in a matter of minutes, directly from the TDU screen.
Product videos
Products
TDU 107 - a preprogrammed touch display for AGC-4 controllers
Tutorials
How to translate texts on TDU 107
How to connect AGC-4 to TDU 107
How to configure IP address on TDU 107