Full range of products
We offer a complete range of products and services that allow you to run your genset rental business flexibly and efficiently, and with maximum safety and reliability. From genset setup and control to equipment maintenance and remote monitoring, our products help you in all phases of your rental operation. Click the green buttoms on the overview picture to learn more about our offerings.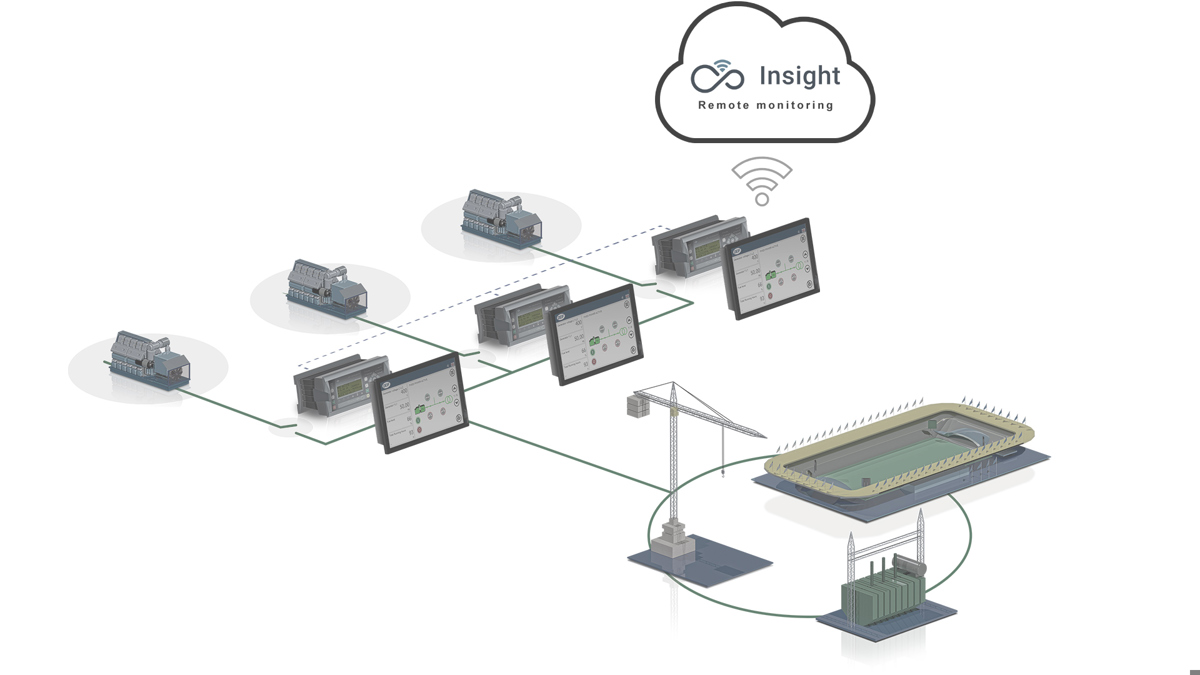 RMB
The RMB remote management box facilitates safe equipment maintenance by taking over the load and resynchronising gensets after maintenance. It supports systems with up to 32 gensets.
EasyConnect
The EasyConnect feature automatically detects and aligns all gensets, allowing operators to set up entire plants with a few simple clicks. Watch the video and see EasyConnect in action at a Danish music festival.
Flexibility and quick setup
You can quickly set up the DEIF controllers for different types of rental applications. When you have stored your settings, you can change setup by pressing a button. No need to set dip switches or worry about adjusting controllers one by one – the DEIF system takes care of everything, allowing you to run gensets in different applications without losing time on setup.
Plug and play simplicity
The plug and play DEIF controllers eliminate the need for wiring, and you don't need to change controllers when changing applications. The same rental equipment can be used for many different applications, and with password protection and locks, installation is so safe and simple that you can trust your driver to set up the equipment.
Extensive knowhow and application experience
As one of the world's biggest suppliers of control systems for the rental genset market, we have the knowhow and application experience to support you in selecting, designing, and implementing solutions that help you run an efficient rental fleet at any scale – from local to global. We ensure that your projects hit the ground running so you can maximise efficiency and turnover.
Contact us

Badrinarayanan Suresh

Vice President, Standard Business