Electronic supplier prefers ultrasonic sensors
FURUNO DANMARK A/S (FDK), a subsidiary of FURUNO ELECTRIC CO. LTD. services countless vessels every year, and replacement of worn-out wind sensors is a regular task. Therefore, the electronic supplier puts high demands on the sensors used for both replacement and new builds.
Marine-approval and quality tip the scales
Throughout the years, FURUNO has replaced several wind sensors, and the WSS 550 wind sensor from DEIF is a preferred choice. Besides the sensors' durability, the electronic supplier gives the comprehensive number of marine approvals the reason for choosing the sensor from DEIF. "Whenever we are making deliveries for a vessel where a marine approved sensor is required, we choose DEIF's sensors as it is the best choice in terms of quality and price", explains Product Sales Manager Jonas Terp Nielsen.
Prior to launching the WSS 550 sensor, DEIF briefly had another WSS sensor, but it had some teething troubles and did not live up to DEIF's quality standards. Something that immediately led DEIF's engineering team to solve the issues and introduce the WSS 550. DEIF gives a three years warranty on the improved version of the wind sensor. "We experienced some issues with the first version of the WSS 550 sensor which have led to a tarnished reputation in the industry, but after DEIF had rectified and relaunched the sensor, I have never experienced any problems with the sensor", states the product sales manager.
Ultrasonic sensors are the future
According to FURUNO's product sales manager, the ultrasonic sensors are the future. "The tendency is that all newbuilds are equipped with ultrasonic sensors. We rarely make a newbuilt with a conventional sensor, and I recommend all our customers to choose an ultrasonic sensor as it stands the harsh conditions better and makes very accurate measurements", Jonas concludes.
In some regions, the captains still prefer a conventional wind sensor as they can check wind direction when standing on the bridge instead of checking data on a screen. Jonas and his team are also familiar with this preference, but he believes that we in the future will see that ultrasonic sensors will take over due to the durability of the wind sensors.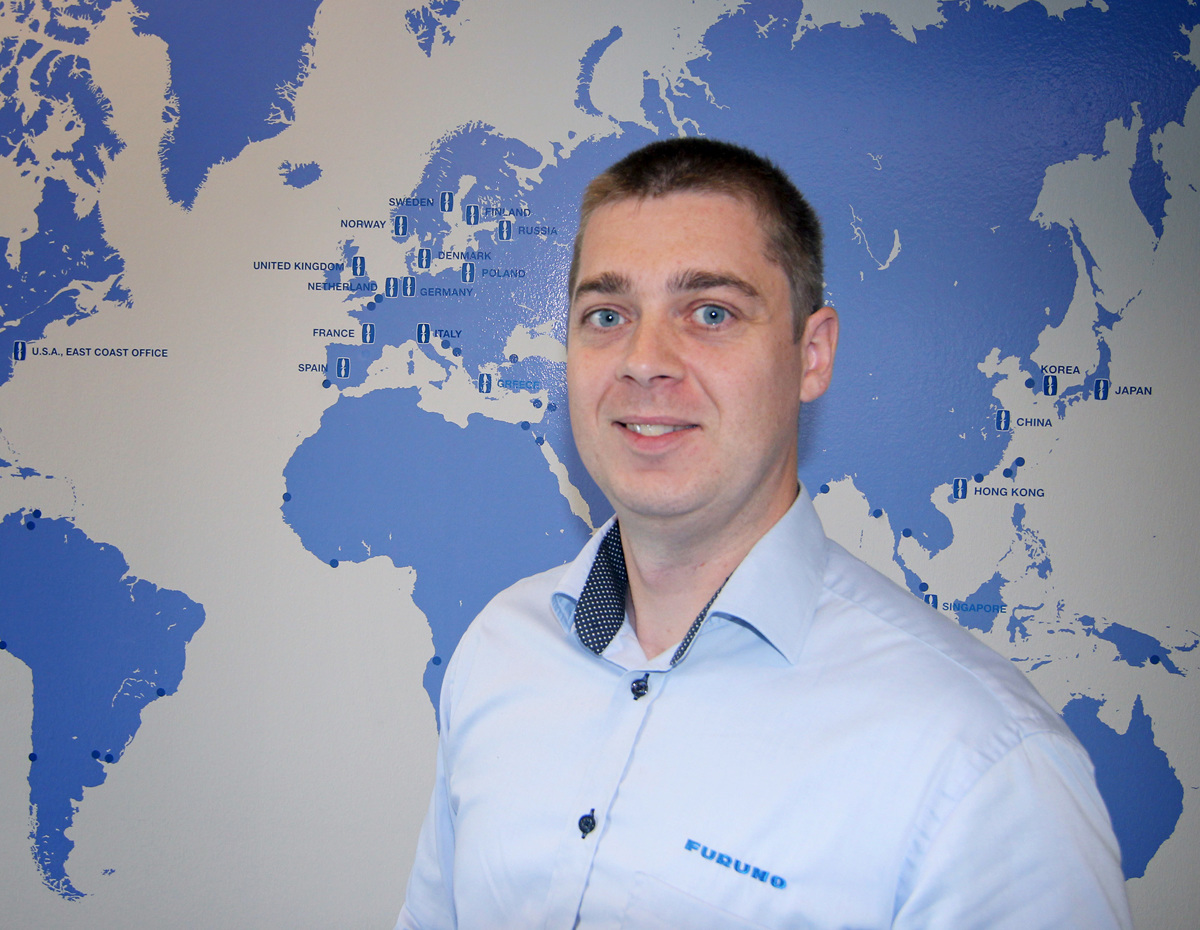 FACTS FURUNO DENMARK A/S
FURUNO employs 58 employees in a range of maritime electronic disciplines and meets all tasks from design to delivery and installation, service and operation of delivered solutions. 
Contact us

Kristiina Tejsner

Senior Sales Coordinator