It is surprising to see how even small changes have a positive effect on fuel economy. With Blueflow, you get an instant evaluation of the impact your manoeuvering has on fuel consumption. Every vessel is unique, and so is a Blueflow project. We tailor every solution so that it matches your vessel and your needs. The system offers numerous default eco-driving displays, but we also offer customised screen views reflecting your needs and demands. The system monitors all onboard energy consumers, providing you with valid real-time data. Fuel profiles are automatically generated, showing the vessel's fuel consumption at different speeds. Blueflow also forecasts fuel consumption if you speed up or down, enabling you to optimise the ship's speed.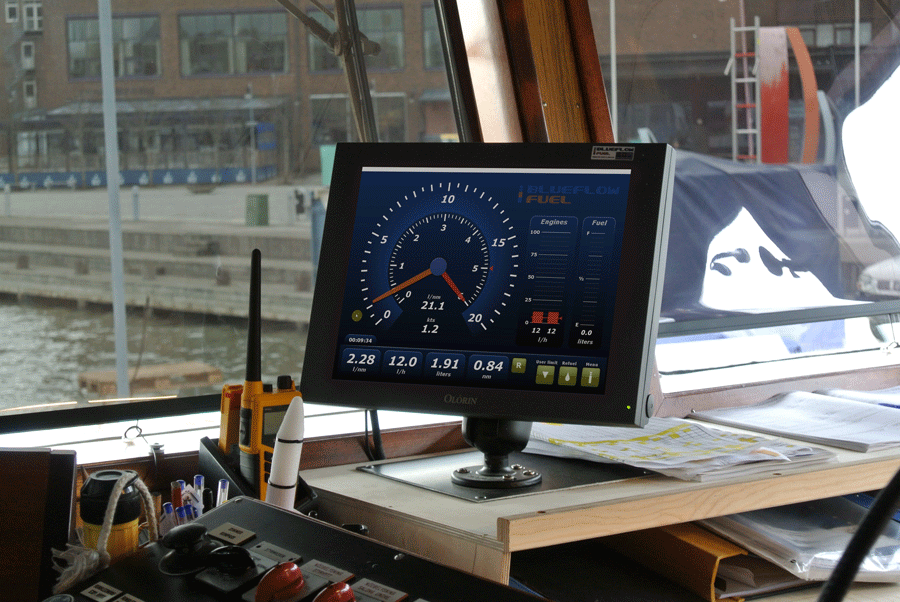 Blueflow also enables you to share insights with your colleagues. Your performance can be shared across the organisation, encouraging you all to do better every day. It is motivating to see the result of your effort and an ideal way of gaining knowledge on fuel-optimising behaviour.
Every single route is monitored, geotagged and stored so that for instance fuel efficiency for different trips on the same route can be compared. The route log also comprises data on weather and speed, and it will help you to plan the most optimum and energy-efficient route.
Contact us

Per Ole Sørensen

Solution Manager, Marine & Offshore and Engine MFG