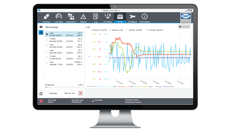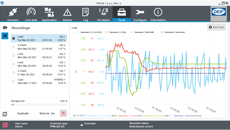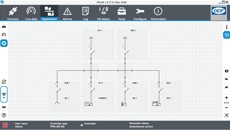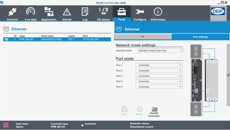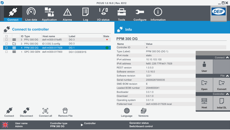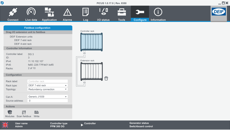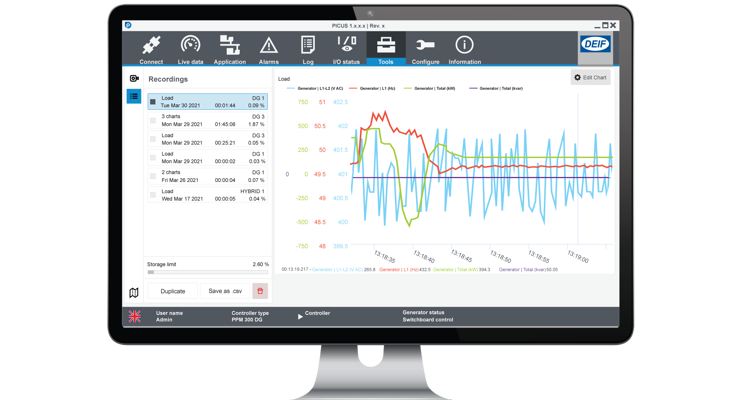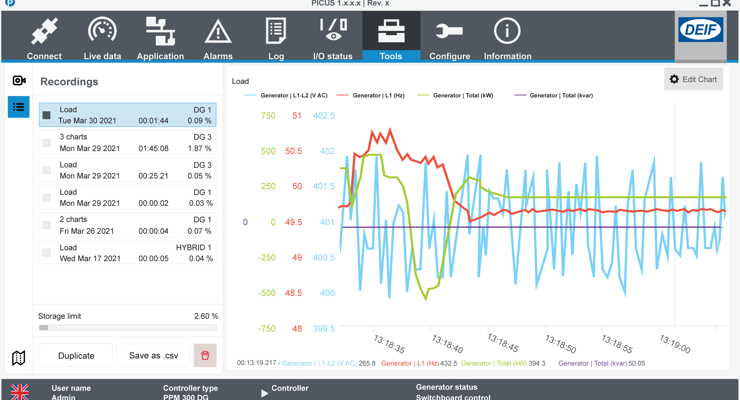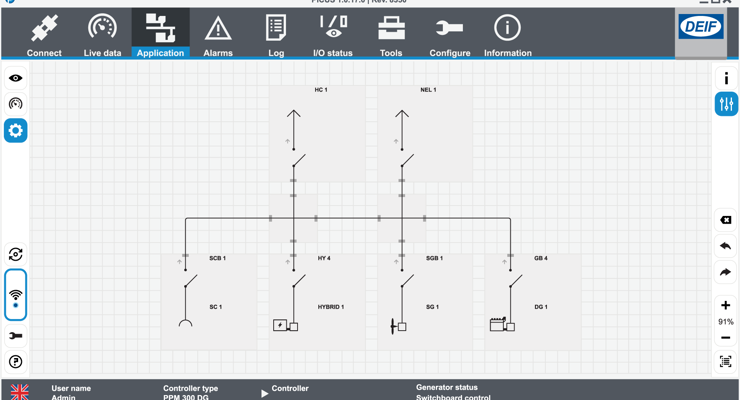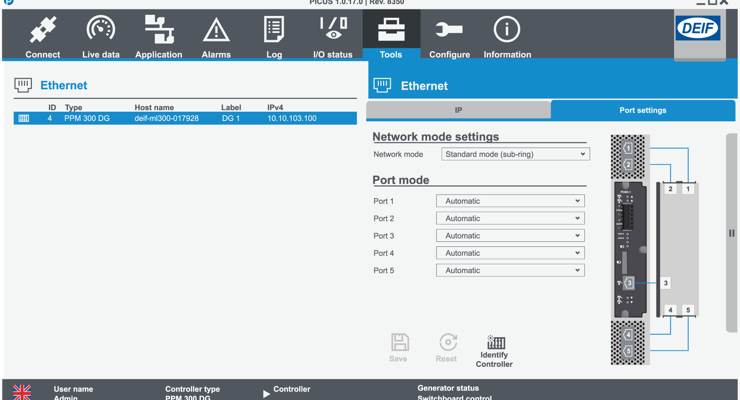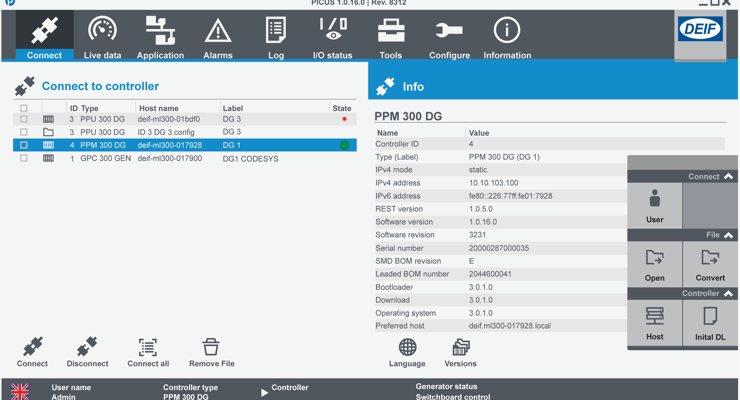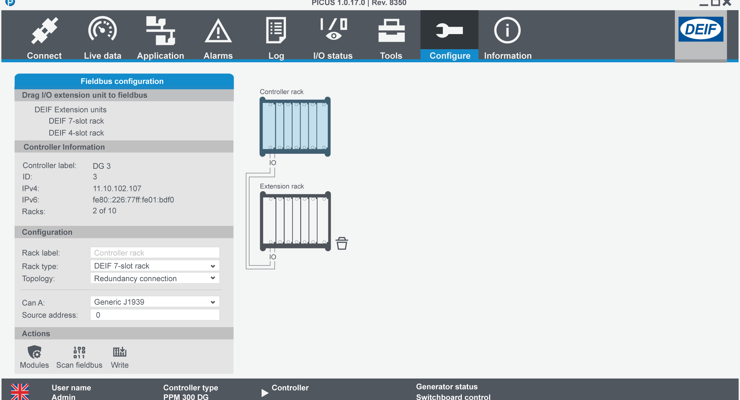 PICUS is a free DEIF software utility designed for configuring, commissioning, and supervising controllers based on the Multiline 300 platform (PPM 300, PPU 300, and GPU 300). It allows you to carry out complex plant designs from a user-friendly PC interface, for example applications with multiple ring connections.
Fully featured and easy to use
PICUS comes with all the features you need, for example creation and maintenance of application single-line diagrams, supervision (read-out) of data and information, alarm handling, and system emulation. It can also be used to apply firmware updates for controllers.
Getting started with PICUS is easy: Download the utility from deif.com by clicking this link, install it on your PC, connect to your controller using an Ethernet cable, and launch PICUS. The software offers easy and effective group-based user management.
Customised logic and Flexible Modbus
In addition to standard control features, PICUS offers several advanced but user-friendly features that allow extensive customisation of your application or controller set-up:
With the CustomLogic tool, you can create customised logic functions using drag and drop editing. Based on the well-known ladder logic approach, CustomLogic allows you to customise your controller to your specific requirements without programming experience, and you can develop custom logic that allows you to avoid equipment purchases. For more information, see this blog post.
If you need to add new Multiline 300-based controllers to an existing Modbus-based control system, you can use the built-in Flexible Modbus functionality in PICUS to customise the Modbus addresses used in your new controllers so they match your master controller configuration, saving you the trouble of reprogramming your master controller and greatly speeding up system upgrades. For more information on Flexible Modbus, see this blog post .